Do negocjacji

CRM Retention Manager

03-08-2023

Zamknięcie: 30-09-2023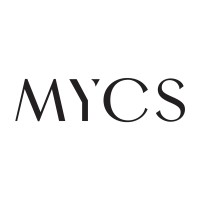 E-mail:
polecam@digitalx.pl
KEY RESPONSIBILITIES  
Develop and execute comprehensive customer communication strategies, encompassing both digital and offline channels.

Utilize CRM tools and platforms to analyze customer data, extract meaningful insights, and identify opportunities.

Develop data-driven strategies, allowing for targeted and relevant marketing campaigns.

Plan, implement and optimize marketing campaigns across various channels, including email, SMS, social media, and more.

Monitor and evaluate the performance of CRM campaigns.

Collaborate with the marketing team.
REQUIREMENTS
Experience in CRM management, including customer communications and targeted marketing campaigns.

Expertise in utilizing CRM tools for data analysis, segmentation, and personalization of marketing efforts.

Strong analytical skills, with the ability to interpret data and derive actionable insights.

Knowledge of data privacy regulations and best practices in customer data management.

Leadership experience, with the ability to mentor and guide a team.

Strong communication, presentation, and interpersonal skills.

Fluent in English and German.